1970 CADILLAC DEVILLE CONVERTIBLE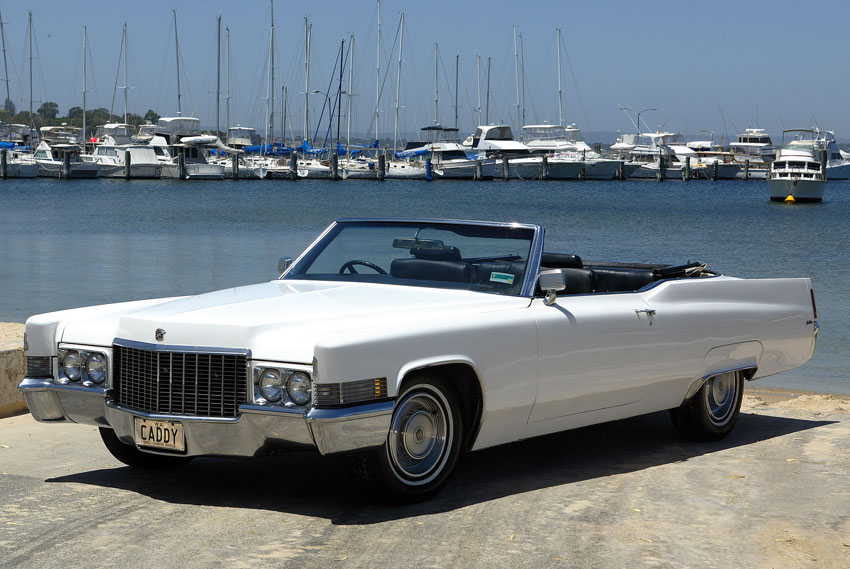 The 1970 Cadillac Deville Convertible as seen in the April 2006 edition of Unique Cars.
Right Hand Drive in A1 mechanical condition,
Chauffeur driven by Dept of Transport licensed drivers for your safety
Fully Air Conditioned for your comfort
Department of Transport approved
And of course our vehicle comes with the option of having the Convertible top up or down.
Just imagine the photo opportunities that your photographer can take advantage of when you hire a Cadillac Convertible from us?
Try lowering the roof on that Limo or taking a photo through dark tinted glass.
Worried about bad weather? Forget it, one push of a button and the Convertible top is securely locked in place in 8 seconds, keeping out both wind & rain.
Limousine Excursions are currently offering the following additional services;
Transportation to the wedding venue for the Groom and Grooms Men in our 1970 Cadillac Convertible
A post wedding reception pick up service is also available to take you & your partner safely from the reception venue to your choice of destination. Have you every tried to book a taxi on a Saturday night?
For a quote on either of the above services please call or email us.